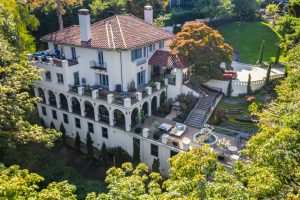 The Seibert Estate, a breathtaking Mediterranean Revival from visionary's Schack, Young & Meyers. Purposeful homage fully updated systems, new Wolf chef's kitchen, Carrera master suite, Oulton chandeliers, Peloton fitness center, Onyx inlay mahogany bar, and expansive living and work from home spaces. Storied Ketcham fame, original Anhalt deigns at the peak of its centennial a luxurious manse overlooking Interlaken Park, the Cascade and Lake Washington, an exceptional storybook estate on a lush gated double lot!
Viewing by appointment only..
MLS#: 1673651
List Price: $6,895,000
Contact Ryan Raffetto at [email protected] or Alex Evans at [email protected] for additional information and to schedule a viewing.