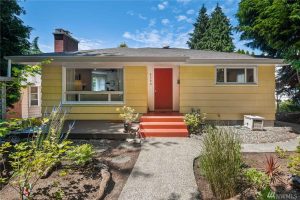 * minutes to both Alaska Junction and the 509 on-ramp, 5 minutes by car/20 minutes on foot to Westwood Villages, Lincoln Park, and White Center. Tall Hedge and fence keep you secluded from 35th, with easy alley access to parking in the back. Great territorial views and Southern, Western, and Eastern Light. Gardening space with edible landscaping, period-perfect mid-century modern built-ins in the master bedroom, and COVID-ready front/back decks, and west-facing office nook.
MLS#: 16615893
Sold Price: $695,000
Buyer Representation by Joe Horgan. Contact Joe@Pointe3.com if you are looking to buy or sell in West Seattle today!