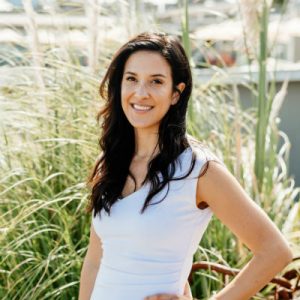 Jenni Moreno is a Leasing Specialist at Seattle Rental Group, Real Estate Broker at Pointe3 Real Estate, and UrbanAsh Team Member. As a Leasing Specialist and Broker, she represents landlords, tenants, buyers, and sellers; and as an UrbanAsh team member, she plays a strategic role in real estate marketing.
Jenni is also a recipient of the Five Star Real Estate Agent Award, the prestigious Certified Luxury Home Marketing Specialist (CLHMS), and Million Dollar Guild (GUILD) designation in recognition of her experience and knowledge in the Seattle luxury real estate market.
I sat down with Jenni to learn more about her for this month's Agent Spotlight!
When and why did you get started in real estate?
I got started in the real estate field after 11-years in the editorial fashion and blogging scene. I was looking to do something different and real estate was always one of those topics that I had an interest for. Then in 2013, I joined the UrbanAsh team to assist with online and print Marketing and shortly after I decided to get my real estate license to take on a more active roll in the buying and selling process.
When did you join Pointe3 Real Estate?
I joined the UrbanAash team in 2013 then received my license in 2014 and joined the Pointe3 family.
Why did you join Pointe3 Real Estate?
I love that Pointe3 is a boutique / independent brokerage that offers both sales and leasing. It's great to be able to specialize in both of those aspects of home ownership. Also Ashley has become a great mentor and I loved the idea of working on a team with an experienced broker, who specializes in downtown Seattle condominiums.
What neighborhood(s) do you specialize in?
Condominiums in the Belltown, Downtown, South Lake Union, Queen Anne, Capitol Hill, First Hill, and Pioneer Square neighborhoods.
What is the most challenging/gratifying aspect of being a real estate broker?
To me the most rewarding part of being a real estate broker is matching someone with their dream home or investment property and building a lasting relationship. It's exciting and fulfilling to help guide clients either on the sale or leasing side and to make the process as smooth as possible. I also love that there's always something new to learn!
What do you foresee in the real estate market in 2020?
As we roll out of the winter season we're going to see an increase in inventory. If you're looking to sell now is a good time to jump in. Inventory is still pretty low but picking up as we head in to the Spring season. Other driving factors are that the interest rates are still low, demand is high, and job growth is continuing in the area. Next year there is a little uncertainty in the air with elections, trade discussions, etc.
Do you have any advice for someone looking to buy or sell a home in today's competitive market?
If looking to buy a home, find an agent that can negotiate for you and has your best interest in mind. It's not about just buying a home it's finding the right home for your client.
If you're planning to sell your home, vet your agent. What's their strategy and marketing plan to ensure that your property receives maximum exposure. Also make sure that they know the area and building that they're representing!
Tell us about you! Where did you grow up and where do you currently reside?
I grew up in the then small town of Machias / Snohomish on 20 acres. Then 16-years years ago, I moved to Belltown and will probably never leave. I love condo life!
What are your passions or hobbies outside of real estate?
Travel is at the top of the list. I make it a goal to visit somewhere new a couple of times a year. I also love running, hiking, boxing, and kickboxing.
What are your favorite things to do in the area?
Spending time with my husband and friends exploring Washington's vineyards, San Juan Islands, and local food scene.
Why should someone choose you as their real estate broker?
As a homeowner and landlord, I understand that selling, buying, or leasing is a big financial decision, and I can help guide you through the process. My specialties are communication, effective marketing, experience, and knowledge of market trends & new developments. I like to build a lasting relationship that doesn't end after a transaction closes.
Are you looking to buy, sell, or lease a home? Contact Jenni Moreno at 206-384-9448 or jenni@pointe3.com today!