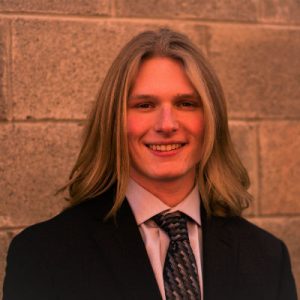 Kayden Sharp joined Pointe3 Real Estate in January 2019 motivated to provide exceptional customer experience at all levels.  He has always been drawn to a career in customer service because his top priority is and has always been to exceed a client's expectation. Kayden learned quickly that maintaining a solid reputation within a community drives positive results and creating positive outcomes for his clients is key. The Enumclaw plateau and surrounding communities are unique and have a lot to offer and Kayden who is an Enumclaw native, is well-versed in these areas.
I sat down with Kayden to learn more about him for this month's Agent Spotlight.
1. When and why did you get started in real estate?
I got into real estate because of the competitive and boundless opportunities this career has. I enjoy the idea of working as hard as I want without restriction.
2. Why did you join Pointe3 Real Estate?
Pointe3 + Porterhouse Property Group have many qualities I enjoy, I like the way the team is lead. I love that Pointe3 is more about client satisfaction over money. I believe there isn't a better agency for me.
3. What neighborhood(s) do you specialize in?
I specialize in South King County: Bonney Lake, Black Diamond, Maple Valley, Auburn, and Enumclaw. With plans to expand toward Seattle as I sharpen my skills.
4. What is the most challenging/gratifying aspect of being a real estate broker?
Most challenging: Learning how to find motivation on the occasion I'm having an off day.
Most Gratifying: I enjoy the satisfaction of learning how to do something more effectively, knowing I'm more prepared for the future.
5. What do you foresee in 2019's real estate market as we move into the Summer months?
I see this being a strong real estate season; we can already see the positive trend. South King County especially is seeing an incredible Spring as it is!
6. Do you have any advice for someone looking to buy or sell a home in today's competitive market?
Really vet your agents. This isn't a time to have just anyone sell your home!
7. Tell us about you! Where did you grow up and where do you currently reside?
I was raised and currently live in Enumclaw. I love the community and area this town has to offer!
8. What are your passions or hobbies outside of real estate?
I really enjoy snowboarding and climbing above all else, I also like to hike and find new hobbies for my friends and me. I lead the snowshoe tours for Crystal Mountain on Saturday nights in the winter, perhaps the only job outside of real estate that I enjoy as much!
9. What are your favorite things to do in the area?
I love spending my weekends at Crystal Mountain. I also love going to Seattle Bouldering Project once a week! I have a close relationship with my brother and friends, so we all do these things as a group.
10. Why should someone choose you as their real estate broker?
I think my drive and ability to accomplish the goals I set for myself makes me an ideal person. I like to push myself and continue to learn and grow in this market. I've always seen myself as a very trustworthy hardworking person!
Are you looking to sell or buy your home? Contact Kayden Sharp at 253-778-0123 or kayden@pointe3.com today!