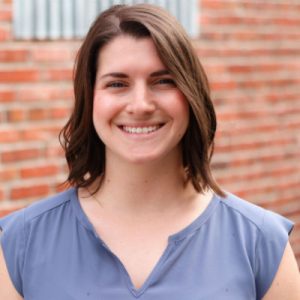 Jessica Powell joined Pointe3 Real Estate in April of 2018 and works mostly out of our Enumclaw office. Her passion to provide the highest level of customer service and ability to quickly address her clients' needs have provided her with a successful first year in real estate.
I sat down with Jessica to learn more about her for this month's Agent Spotlight!
1. Why did you get started in real estate?
I got started in real estate because customer service has always been a passion of mine. I've been in the customer service industry for over 12 years. My passion for customer service and helping people lead me to real estate. My honest passionate personality, combined with my high quality of customer service, creates long-lasting relationships with people. I thought I could translate that well into real estate, helping ease clients through the very stressful process of buying and selling a home. I love the flexibility of real estate and the endless opportunity. It is a perfect fit for me.
2. Why did you join Pointe3 Real Estate?
I chose to work for Pointe3 because they are a smaller local agency that believes in providing top notch customer service for clients. Pointe3 is also unique because they have a rental agency too; this allows us to give our clients more in-house options as agents.
3. What neighborhood(s) do you specialize in?
I currently live in Enumclaw and work in the surrounding areas but I also know Snohomish County very well after living there most of my life.
4. What is the most challenging/gratifying aspect of being a real estate broker?
The most challenging part of real estate is making sure I find my clients everything they want and need while fitting into their budget. Each client has a unique list of needs and wants and sometimes getting as many items marked off the list as possible can be challenging. When you do find them their perfect house with all their needs and the clients start to visualize themselves in the new home it can be the most gratifying part of real estate. Knowing that you found them the house they will be building lifelong memories in is a good feeling.
5. What do you foresee in the 2019 real estate market?
I think 2019 will be another great year for real estate. I predict it to be a great year for buyers. I think that there will be more inventory on the market to choose from if the current trends stay the way they are now. This will give buyers more options to choose from thus allowing them more buying power.
6. Do you have any advice for someone looking to buy or sell a home in today's competitive market?
Choose the right agent that fits your needs. A lot of people choose agents because their family or friend used them. I think it is very important to do your homework and research the right agent for yourself. There are so many agents and agencies out there and they all have different work strategies and level of services they provide. Having an agent that fits your needs should be top priority and will make the process much smoother. Treat your agent like an advisor. Make sure to ask questions on things you are not clear on, as agents, we are here to help you.
7. Tell us about you! Where did you grow up and where do you currently reside?
I have always lived in Western Washington but have had the opportunity to live in many different areas. I grew up in Snohomish County and lived there most my life there.  I have also lived in West Seattle/ Burien for 6 years and now currently live In Enumclaw.
8. What are your passions or hobbies outside of real estate?
I love spending my free time hiking, going on walks, and relaxing with my husband and our two dogs. I also enjoy painting, baseball, and football.
9. What are your favorite things to do in Seattle?
I enjoy going to Mariners games, Seahawk games, shows/concerts, walking around Pike Place Market, and of course trying all the different amazing restaurants.
10. Why should someone choose you as their real estate broker?
I take a lot of pride in providing the best customer service in the industry. I advise my clients along the way, educating them and making sure they understand what steps are happening and going to happen throughout the process. This way there are no surprise stressors, helping keep them at ease. I know buying and selling a home is one of the most stressful times of peoples lives so I work hard to take the stress out of it, and do my best to accommodate to each client's specific needs.
Are you looking to buy or sell your home? Contact Jessica Powell at 425-346-4312 or jpowell@pointe3.com today!