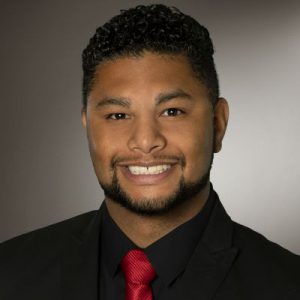 Joseph Q. Perez joined Pointe3 Real Estate in May of 2018 with a desire to help everyone's real estate adventure become a seamless process. Joseph studied business at Pierce College in Fort Steilacoom, WA and has worked in the customer service and public sector for over 10 years prior to becoming a real estate professional. His city knowledge, public speaking experience, patience, empathy, and listening skills are traits that he brings to assist clients whether they are buying or selling their homes.
I sat down with Joseph to learn more about him for this month's Agent Spotlight!
1. When and why did you get started in real estate?
I got started in Real Estate in the Winter of 2018. I started originally working under my colleague and broker, Ben Young, doing administrative assistant work to learn more about the field. I quickly realized how much I love the process of dealing with real estate transactions and decided to get my license and become a broker soon after.
2. Why did you join Pointe3 Real Estate?
For a new broker, guidance and training is key, which I have experienced here at Pointe3. I also appreciated not having too much overhead while trying to build a business. Not having desk fees or being nickeled and dimed is a game changer when starting out in Real Estate.
3. What neighborhood(s) do you specialize in?
The neighborhoods or cities I specialize in are Tacoma, Puyallup, Spanaway, Lakewood, Graham. Pretty much all-over South King and Pierce County.
4. What is the most challenging/gratifying aspect of being a real estate broker?
I think the most challenging aspect of being a Real Estate Broker is knowing that your clients are expecting you to be their expert. It is our job to study and stay knowledgeable about the market and trends to best advise them for their purchase. So I spend a lot of time making sure I am well educated in our current climate and what's to come. The most gratifying aspect is seeing and feeling the emotion of my clients being happy about their purchase and that they get to create good memories for the future.
5. What do you foresee in the 2019 real estate market?
In my opinion, I foresee the 2019 real estate market stabilizing. As of right now, data shows the market benefiting the buyers and homes will stay on the market a little longer without having such a bidding war. As for Tacoma and Pierce County, I foresee this area becoming a community of businesses, investors, developers, and families wanting to move to get the best bang for their buck!
6. Do you have any advice for someone looking to buy or sell a home in today's competitive market?
I would suggest that if you are planning on selling your home soon, do it now. As brokers, we can only speculate how the market will turn, but if you want top dollar now is the time.
7. Tell us about you! Where did you grow up and where do you currently reside?
I grew up in Tacoma and currently reside in the Spanaway area. However, I love the city atmosphere and was always exploring in Seattle and Bellevue growing up.
8. What are your passions or hobbies outside of real estate?
Music is a real passion of mine. I love to create, record, and produce as well as to entertain. I also am a mentor with Seattle Theatre Group and give pointers to young-adult musicians in the areas of artist & development, stage presence, studio work, and the music industry.
9. What are your favorite things to do in Seattle?
I love to check out music venues in Seattle. Discovering new artists or bands and watching them grow over time. I also love going to see the Mariner's and watching the game of baseball. Lastly, would be connecting with family and friends and going out to new restaurants and eating good food.
10. Why should someone choose you as their real estate broker?
Someone should choose me as their real estate broker for prompt and thorough communication, honesty, successful negotiations, and my genuine desire to help. Know that when working with me it's not just about business and the deal. I am here to create positive and lifelong relationships for the future.
Are you looking to buy or sell your home? Contact Joseph Perez today at joseph.perez@gmail.com or 206-351-2299!