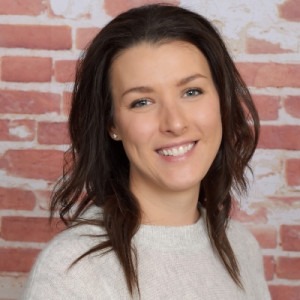 Jaime Moody joined Pointe3 Real Estate in 2016. Her focus is on residential real estate including single-family residences, condominiums, and multi-family units in Seattle's urban core. Jaime is passionate about real estate and focused on client satisfaction, always working to prioritize her clients' needs.
She dedicates herself to helping her clients each step of the way by providing a reliable, highly responsive and trustworthy interaction. Whether it be the flexibility to adjust to changing circumstances, or a sense of humor when things aren't going as planned, she maintains the energy and drive needed to assure her clients are satisfied.
I sat down with Jaime to learn more about her for this month's Agent Spotlight!
1. When and why did you get started in real estate?
I began working in a new construction sales office in 2006 after a friend who worked there suggested I would really enjoy it. She was right, I loved it! After the bubble burst, I pursued other sales positions, but really missed home sales, so in 2011 I obtained my residential brokerage license and can't imagine doing anything else.
2. Why did you join Pointe3 Real Estate?
After relocating to Seattle from Denver, I researched a lot of companies to find one that I believed would be right for me and my business. Pointe3 stood out far and above other brokerages, and is in line with my business values and mission. It is the only company I reached out to, and I feel lucky to be a part of an awesome team.
3. What neighborhood(s) do you specialize in?
I stay in tune with the market in central Seattle neighborhoods and love the diversity in housing that different areas offer. I have an excellent understanding of the full Seattle metro area for any referred clients looking for homes outside the city.
4. What is the most challenging/gratifying aspect of being a real estate broker?
My bottom line is about making the home buying and selling process as painless as possible for my clients. When issues come up, I understand it can be stressful for all parties involved, so I address the problem head on to have solutions to offer when presenting the hiccup.
My favorite part of the transaction is handing the client keys and saying "welcome home!" Knowing that I was a part of helping them find the place that they will build memories in for years to come is incredibly fulfilling.
5. What do you foresee in 2018's real estate market?
I am excited to see what will happen! I believe we will remain a hot market and there will continue to be plenty of demand, but also think we will see more moderate price growth as inventory catches up.
6. Do you have any advice for someone looking to buy or sell a home in today's competitive market?
Get a great agent and listen to their advice. Your agent is your ally and together you can achieve your real estate goals. Also, be patient – we can find the home that is right for you to purchase, and likewise find the right buyer for the one you are selling.
7. Tell us about you! Where did you grow up and where do you currently reside?
I am originally from Michigan but lived in Denver for nearly 20 years. I spent quite a bit of time in Seattle prior to moving here and had Magnolia marked as a favorite neighborhood, which is where I have lived since arriving in 2015.
My husband and I moved here with our now six-year-old daughter who loves going to the nearby beaches as often as possible, rain or shine.
8. What are your passions or hobbies outside of real estate?
I love being outside and exploring – hiking is my favorite activity. My husky, Kiwi, likes snowshoe hikes best, though I prefer to conquer peaks in the summer. I love music, and frequent both big festivals and small venues. I enjoy watching movies and in particular like independent films.
9. What are your favorite things to do in Seattle?
Running in Discovery Park and paddle-boarding Lake Union are top choices. I enjoy trying the great restaurants that have opened as the city has grown, going to playhouses and comedy clubs, and Seattle has wonderful museums.
10. Why should someone choose you as their real estate broker?
I am committed to my clients and treat their transaction as if it was my own. I use my knowledge and experience to help them make the best decisions they can, and stay positive throughout the process. I will go above and beyond to assure they have an outstanding experience and leave the closing table happy.
Are you looking to buy or sell your home? Contact Jaime Moody at jaime@pointe3.com or 206-900-4780 today!