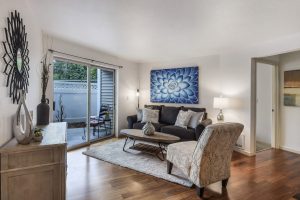 Sold by Krissy Ayad & Shelly Bean!
Immaculate and spacious urban-style condo boasts beautiful flooring, granite countertops, stainless steel appliances, spacious bedroom, oversized bath, large private patio with garden area, plenty of natural light, and one covered/reserved parking space. Conveniently located, with easy access to Belltown, Ballard, Queen Anne, Fremont, and downtown.  Bike lanes and transit available along with an amazing walk score.  Close to grocery stores, restaurants, coffee shops, and more!
Contact Krissy at Krissy@Pointe3.com or Shelly at Shelly@Pointe3.com if you are looking to buy or sell today!