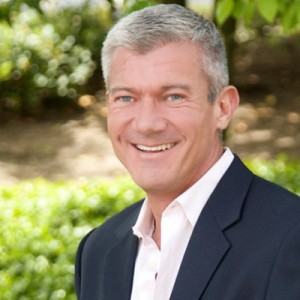 Michael Hughes joined the Pointe 3 team in 2014. His prior education and experience have given him an appreciation for an attention to detail, not only in real estate business transactions but also in his desire to take care of clients.
Michael is persistent in ensuring that your home buying or selling experience is as seamless and satisfying as you would hope for.
I sat down with Michael to learn more about him for this month's Agent Spotlight!
1. When and why did you get started in real estate?
I began my career in Real Estate in 2014. I had a completely different background practicing Law for a couple of years before getting into the restaurant business, where I had a successful career for nearly 20 years.  I was ready for a change and real estate had always intrigued me.  Since making the change to real estate 3 years ago, I don't have a single regret!
2. Why did you join Pointe3 Real Estate?
I was convinced that Pointe3 was for me.  It is a smaller brokerage that functions in a very supportive and helpful team environment. Pointe3 puts client service to the forefront, which hearkened back to my experience in the restaurant and service industry.  Being a new real estate broker when I joined, I knew I would be able to get the education, support and experience I needed with this wonderful team!
3. What neighborhood(s) do you specialize in?
I primarily focus on the Seattle core including Downtown, Queen Anne, South Lake Union, Capitol Hill, First Hill, Central District and West Seattle.  However, I am not afraid of a road trip and have worked with clients all the way up to Bellingham or South of Tacoma and as far East as Wenatchee.   It's all about best servicing my client's needs.
4. What is the most challenging/gratifying aspect of being a real estate broker?
Most of the time, they are one and the same.  The lack of homes for sale can be a real challenge when working with buyers, but then it is also totally gratifying when I can find them the home that best suits them.
5. What do you foresee in 2017's real estate market?
While none of us hold a crystal ball, I see no signs of any slowdowns in the Seattle market any time soon.  As a seller, it is a great time to know you will be able to move your home quickly.  As a buyer, it is not too late to still find the right home and expect solid appreciation in your property values.  Also, the Federal Reserve has given every indication it will raise the interest rates at least two more times this year due to a stronger overall economy.  This should encourage those who have been considering a purchase to do so soon in order to avoid long term interest expenses.
6. Do you have any advice for someone looking to buy or sell a home in today's competitive market?
Sellers need to be prepared to move quickly.  Homes are closing as quickly as two to three weeks after being listed in many cases.  But they also need to ensure that they have the right agent to work with to ensure that they are getting the maximum value for their property.
Buyers need to do some deep financial and soul searching and know their limits as they begin their search.  Be prepared with financing before even beginning the search.  Know that a vast majority of properties are getting multiple offers and in order to secure the property of their choice, they will need to not only be prepared to offer as much as they are comfortable with financially but also be supported by an agent who can help them create as strong and competitive offer as possible.  Don't be discouraged if you lose an offer.  Keep at it and together you will find the right home.
7. Tell us about you! Where did you grow up and where do you currently reside?
I grew up in a very small town in Tennessee.  It was quiet and a great place to be FROM.  With the courthouse in the middle of the town square, it was quite the picturesque scene where everyone knew everyone.  I appreciate where I am from and the values it helped to instill in me, but my mama always says that somehow she managed to raise a city boy in the country.  She is right. I have lived in several major cities but began to call Seattle home nearly 14 years ago. I have lived in Queen Anne and Capitol Hill for a number of years but moved to Lynnwood within the last year.
8. What are your passions or hobbies outside of real estate?
My passion outside of real estate is performing with the Seattle Men's Chorus.  I am currently the Vice President of the Board of Directors of the Seattle Men's and Women's Choruses.  Not only do I love to perform, but it is also my brand of social activism. We transform society through innovative and entertaining programs build community, illuminate the experiences of LGBTQ people and their allies, expand inclusion and inspire justice.
When at home, I love to cook.  I have my Southern standards such as Fried Chicken or Biscuits and Gravy, but also get excited when my latest issues of Food and Wine or Bon Appetit come in the mail to inspire and challenge me.
9. What are your favorite things to do in Seattle?
I have favorite things to do both in Seattle and in the Seattle area.  We have a thriving arts community in this city and I love a good show – whether that be a band or a stage production.  We also have some of the best food and restaurant options. It's great to experience new flavors and get new ideas for cooking at home.  As an Eagle Scout, I am a huge lover of the outdoors, and love to hike, camp and just experience all the majesty the region has to offer.
10. Why should someone choose you as their real estate broker?
I absolutely love what I do!  I tend to emotionally connect with my clients, and their goals become mine.  And while a goal could be to sell or lease a property, there is something exciting and challenging about finding the right place for a buyer.  I am motivated, a strong communicator and negotiator, and pay attention to the needs of my clients throughout the entire process and beyond.  I am very lucky to have had friends become clients but also clients who have become lasting friends.
Are you looking to buy or sell a home? Contact Michael Hughes today at 206-419-2660 or michael@pointe3.com!